Toya Conston
College of Education Faculty Member Inspires Students as Role Model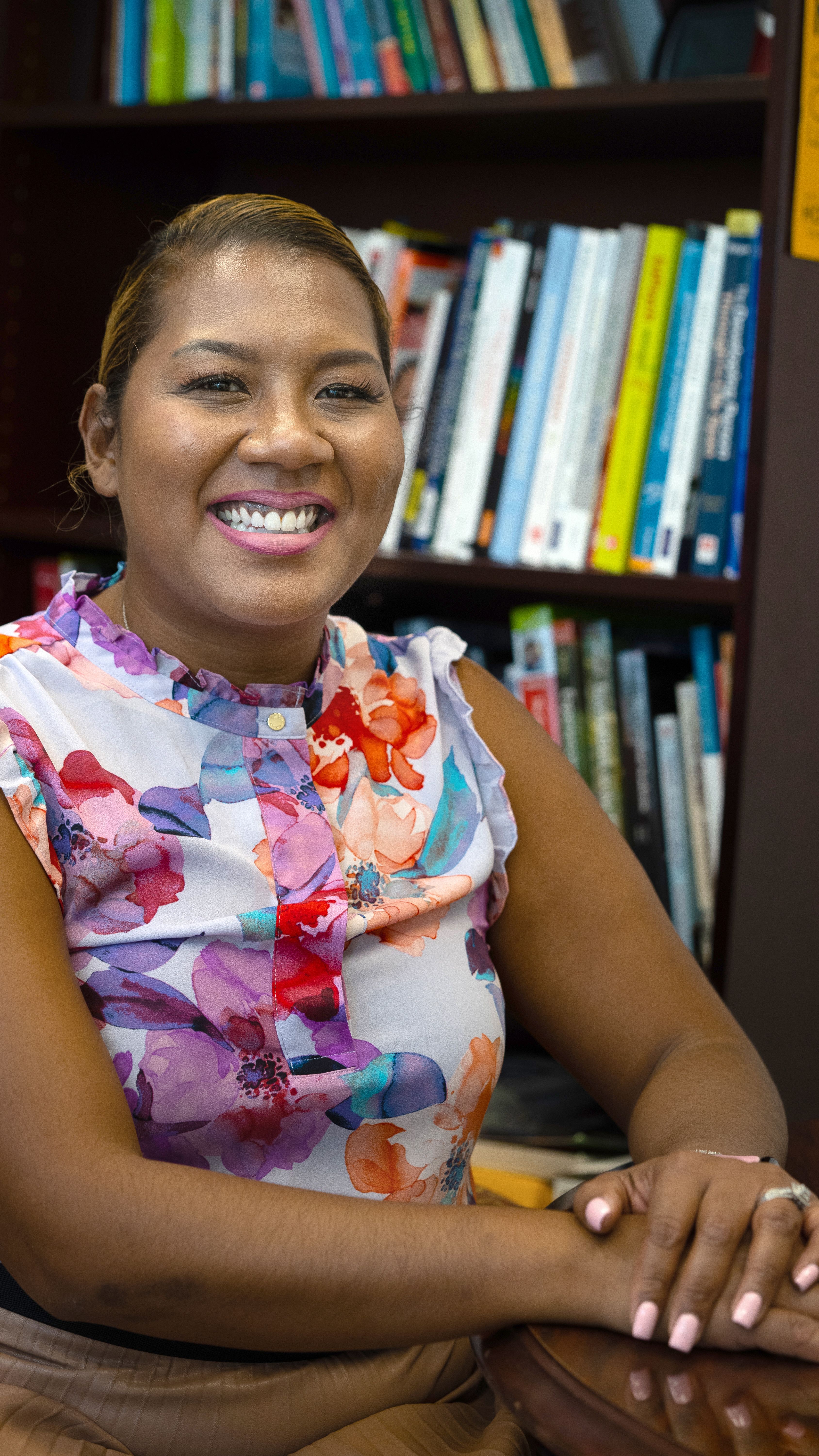 Dr. Toya Conston has literally risen within the ranks of the University of Houston's College of Education. She began her affiliation with the college as a graduate student in 2010, working in Stephen Power Farish Hall's basement. Having earned her Ph.D. in educational psychology four years later, Conston now occupies an office on the top floor of the four-story building.
She is a clinical professor and program director of the college's Human Development & Family Sciences. The program's curriculum focuses on contemporary families, parent education and early childhood education, preparing graduates for careers that include elementary school or special education teacher, human services administrator and day care director.
Conston is dedicated to her students' academic success, but she has another vital mission. "I want to be a role model for others, particularly other students who may look and sound like me," she said. "So to be able to be in a position to serve as that model, it gives me great honor, and I look at it as a privilege. That is my personal mission as to why I enjoy coming here and love working at the University of Houston."
Conston said she hopes to restart Ed Psych in Real Life, a service-learning component of the educational psychology course she teaches. The community service opportunity, which was temporarily canceled because of the COVID-19 pandemic, enabled her students to mentor sixth-, seventh- or eighth-graders at local middle schools.
Although she has not directly benefited from philanthropic gifts to UH, Conston believes her students can play an important role in influencing future contributions to the University. "My hope is that my students' visibility in the community and going into certain workforces and fields that they will be a model of what happens here at the University of Houston, and hopefully that encourages a donor to give to the University," she said.