Couple's Love Story Spans Nearly 50 Years after Chance Encounter at UH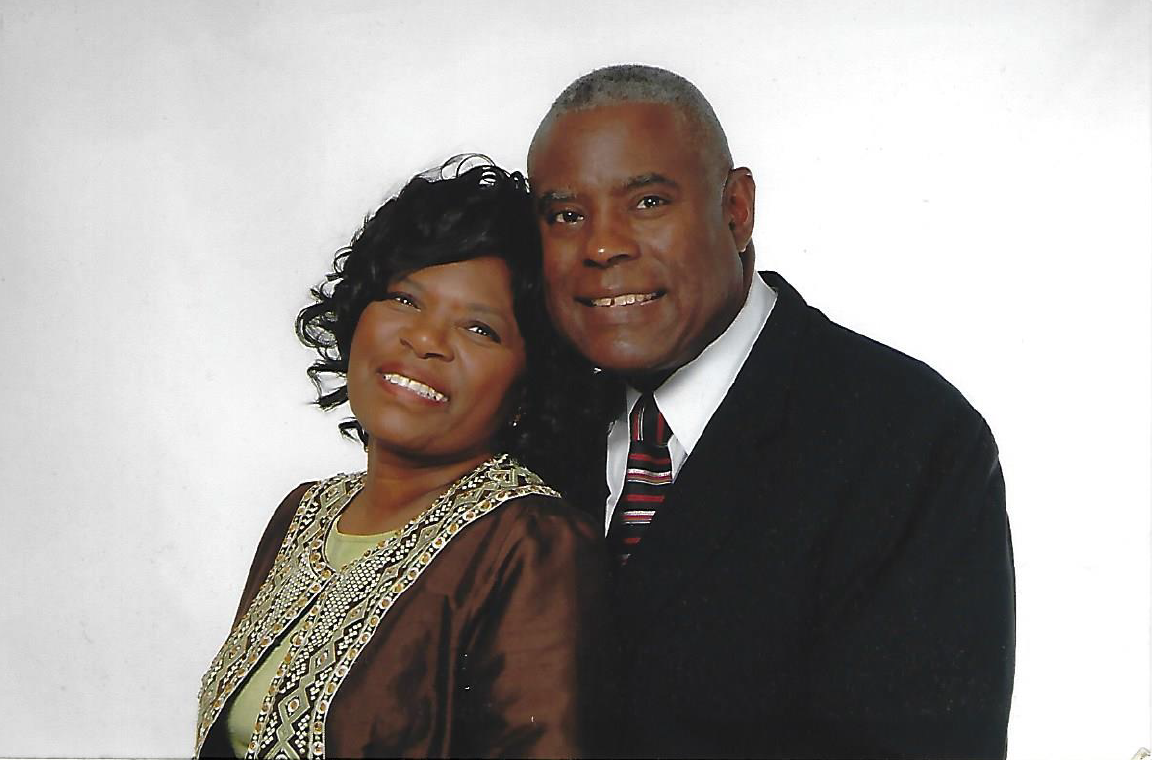 Like a great love story, it started with a chance encounter almost 50 years ago. Lorenzo Williams Sr. was searching for books at the University of Houston's M.D. Anderson Library, never realizing he would meet his future wife there. The UH history major noticed a young woman walking up to him.
"She said, 'There's a person with me who would like to meet you,' and I said, 'Where is she?' She said, 'Over there,' and I told her to come over here," Lorenzo recalled. "I was at the card catalog, and that's how we met."
Lorenzo soon became enamored with his admirer. Their meeting had been improbable since she was not even attending the University. Elnora Formby was a Prairie View A&M University graduate student who was working on her master's thesis at the time and had tagged along with her friend to the library that day.
"She was the image of a person that I considered a wonderful wife to have with her personality and deportment; I was very attracted," Lorenzo said regarding the first time he saw Elnora. "And her smile."
As for her first impression of him? "She said that I appeared to be an intelligent young man," Lorenzo chuckled.
Although they would not meet again on campus, Lorenzo and Elnora exchanged phone numbers and went on dates. It was the early 1970s, and Lorenzo was working for Southern Pacific Railroad (now Union Pacific) as a trainman, whose job included travel, handling rail cars and switching operations. He traveled often with the train crews and, as a result, lost contact with Elnora.
Two years passed, and Lorenzo was visiting a local bank. Like in a great love story, he saw Elnora there.
"And I made up my mind," Lorenzo said. "There won't be that interval again. I thought, 'This is my wife.' That was it. This was the restart, and it led to our being married."
The couple exchanged wedding vows in 1976 and soon started a family.
About a year later while on the UH campus, Lorenzo experienced another pivotal moment in his life. His railroad history class had just finished when he was approached by John King, Ph.D., his instructor and department of history chair. King noticed Lorenzo had been struggling through class and spoke to him about it. Lorenzo explained that his employment with Southern Pacific Railroad and his responsibilities as a father and husband were competing with his class time. King then asked if he had considered becoming a railroad engineer, a position that would pay more than his current role.
That conversation sparked Lorenzo's interest. He left UH to pursue his dream, enrolling in an engineer training program that included simulator training and class sessions in Houston and Los Angeles. Lorenzo eventually was promoted to locomotive engineer and operated locomotives along the same tracks that pass through his old Houston neighborhood, where he admired the trains as a child.
Although he never graduated from UH, two of Lorenzo's four children did. His son, Attorney Lorenzo Williams Jr., earned his undergraduate degree, and his daughter, Baruch L. Williams, Ph.D., received both her master's and doctoral degrees. His other daughter, Enrica L. Williams, graduated from UH-Downtown, and son, Aaron Williams, received his undergraduate degree from Texas Southern University.
"UH has really been a blessing to me," Lorenzo said.
Elnora and Lorenzo's love story continues. Both are retired, with Elnora having finished her career as a teacher. Lorenzo maintains his connection to UH by auditing classes, which are free opportunities for retirees to participate in courses that interest them — space and instructor permitting. There are no grades or tests. He also is the pastor of a Galveston church.
Lorenzo still marvels how he met the love of his life.
"I was at the right place at the right time because my wife is the ideal person for me."