CenterPoint Energy Supports UH Programs that Advance Literacy for College Readiness Skills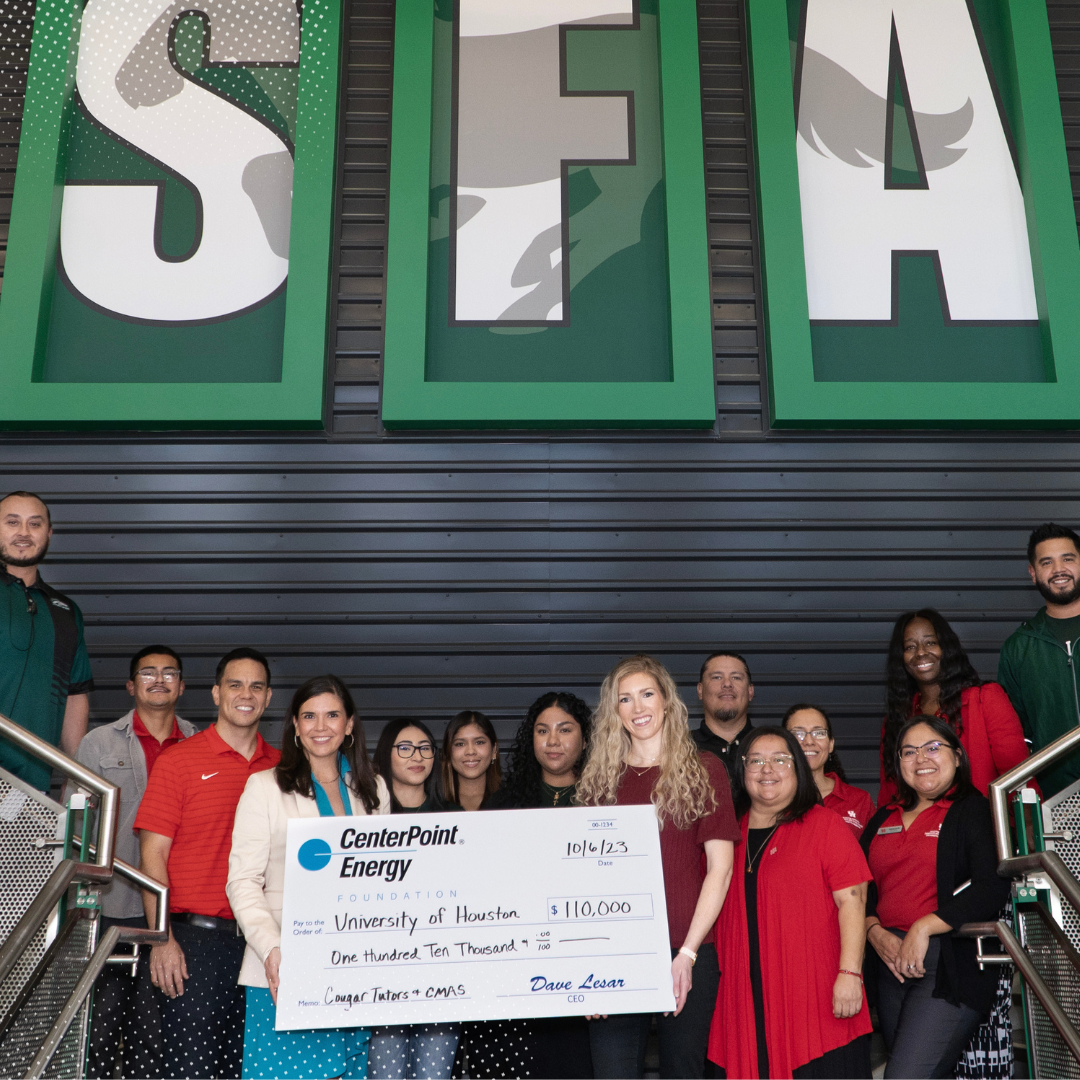 CenterPoint Energy has continued their investment in University of Houston programs that improve literacy skills for high-need schools in the Greater Houston Area and strengthen academic outcomes for students at UH.
"CenterPoint Energy is proud to help create a meaningful difference in the lives of the community's students," said Gloria Bounds, manager of CenterPoint Energy Community Relations. "Our young people are society's future, and that future looks very bright. These University of Houston programs are vital to inspiring students to succeed in the classroom, and it's a pleasure to be part of this important endeavor."
The major grant from CenterPoint Energy bolsters the Cougar Tutors program, which involves UH students who mentor and tutor students, particularly emergent bilingual and at-risk learners, at Houston Independent School District schools. Emergent bilingual students are those who are non-English speakers and are learning English in school.
The continued support over the past three years has benefited students at Blackshear, Foster and Whittier elementary schools in Third Ward, an underserved, predominantly Black community with a rich civil rights history and cultural legacy — and a neighborhood of which UH is a member. Rapidly changing demographics in public schools highlight the need to serve children who speak another language other than English as 34% of the students within the partner schools are considered emergent bilingual. The additional instruction helps improve students' academic skills so they will be prepared for advanced courses in middle and high school.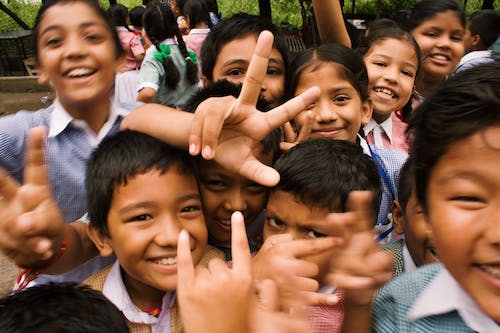 As part of the annual impact of the program, 20 UH students tutor nearly 300 emergent bilingual students to increase their literacy skills by at least two reading levels. In addition, 70% of the students are expected to be reading at grade level by the end of the 28-week program.
Also benefiting from the CenterPoint Energy grant is the Academic Achievers Program. Located within the UH Center for Mexican-American and Latino/a Studies, the program supports disadvantaged first-generation students both financially and academically who attend and graduate from UH.
The Academic Achievers Program intends to recruit 80 students annually, providing the resources for their academic success. Six tutors will be on-call for the students to provide academic and time management sessions. The program also requires participants to take part in community service projects to address neighborhood needs.
The Academic Achievers Program additionally partners with HISD's Stephen F. Austin High School to help more at-risk students excel in the classroom and eventually attend college.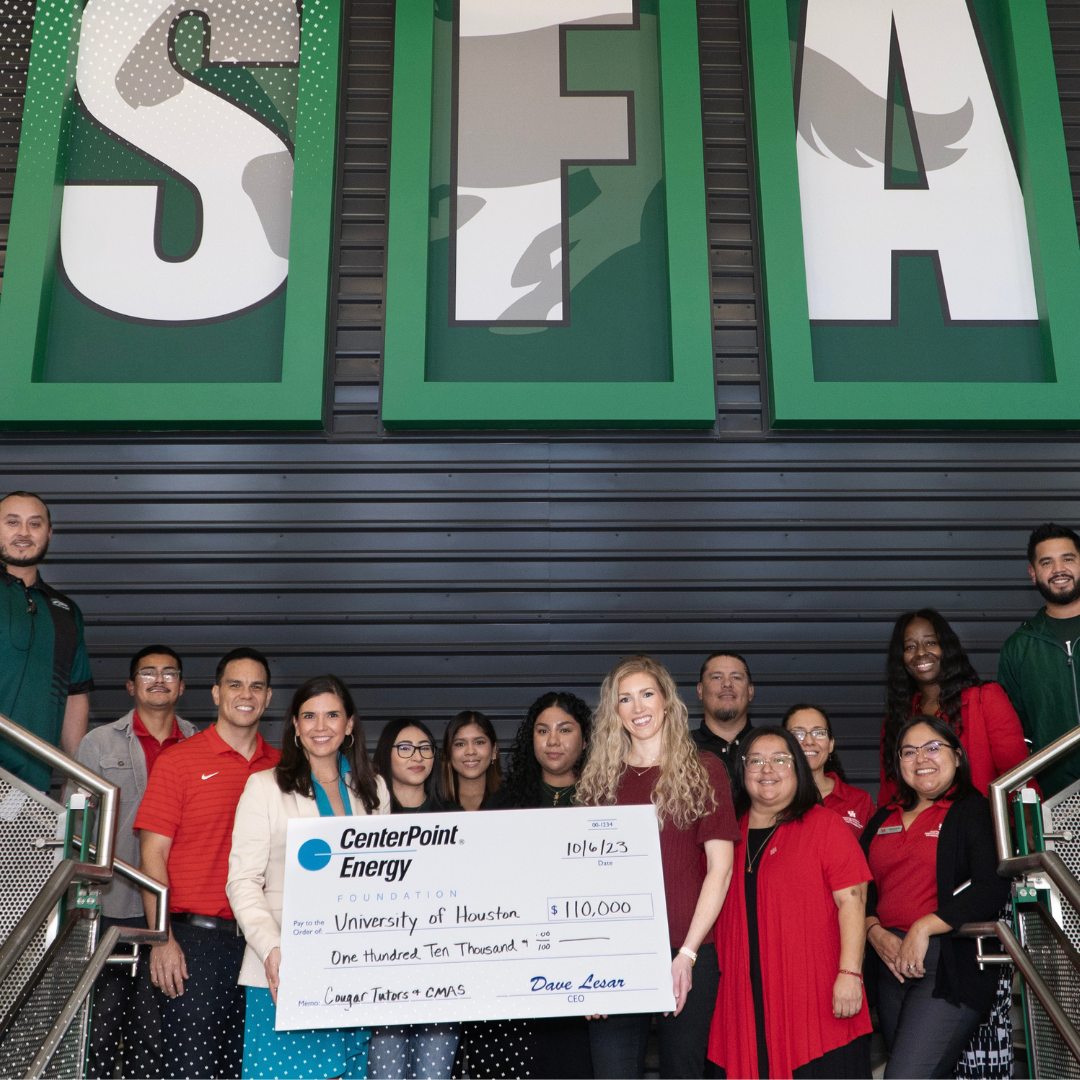 UH President Renu Khator said CenterPoint Energy's grant will open the doors of educational opportunity for many students.
"We appreciate CenterPoint Energy for supporting student populations both here at UH and at schools in Third Ward," Khator said. "Through the company's generosity, the University can enhance the academic achievement of at-risk students, helping them fulfill their educational dreams as they become productive leaders in the workforce."
Houston-based CenterPoint Energy is a domestic energy delivery company that includes electric transmission and distribution, natural gas distribution and energy services operations. CenterPoint Energy has more than 8,900 employees, and its predecessor companies have been in business for more than 140 years. A UH supporter since 2002, the company has contributed more than $1.1 million to University programs.