Catherine Horn: Rigorous Research Can Effect Change in Real Time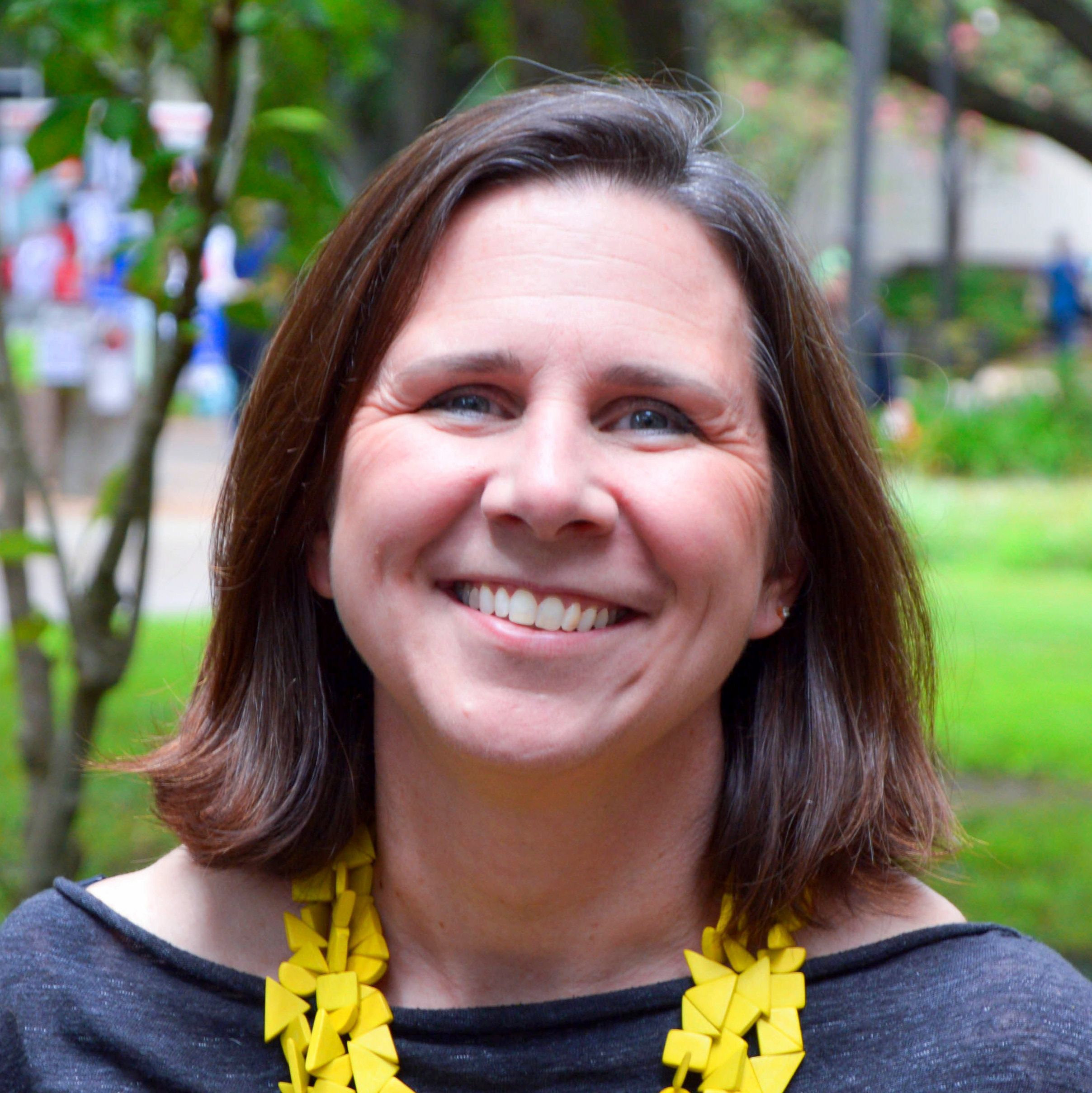 What Catherine Horn, Ph.D., finds most rewarding about her work is how she can act on what she learns. As a professor and the executive director of the Institute for Education Policy and Research, University of Houston's state-authorized research center within the College of Education, she is in a unique position to both conduct research and shape policy.
"A career dedicated to rigorous research can not only expand a discipline, it can change in real time the lives of a generation," she shares. "It's this ecosystem that is constantly testing and learning in rigorous ways and taking that learning and ensuring that policy represents what we've learned."
Horn began her career as a high school English teacher at North Side High in Houston's Independent School District. When she chose her career, she, like a true researcher, looked to evidence to guide her. "I grew up in a family of educators and social service providers. My career started just like my mom, paternal grandmother and great grandmother – as a teacher. My maternal grandmother was a nurse and grandfather a firefighter. I have multi-generational evidence of why and how strong serving professions are difference-making."
The College of Education's mission is to end inequities in education and health, and Horn aims for her team's work to contribute directly to that outcome. Her research focuses on how equity-centered policy can ensure that students successfully navigate high school and college. The research she spearheads informs not only how the College of Education structures its programs, but also how state policy requires all institutions to structure their programs.
A primary focus of her current research is how to best prepare teachers to become effective educators. She hypothesizes that there are benefits to a residency in teacher training – that is, extended time in a school during which aspiring teachers can observe the daily routines of a classroom, interact with students and receive mentorship from a working teacher. The College of Education's undergraduate program has changed its requirements to include this residency. In the last five or six years, state policy has shifted to follow UH's lead.
However, equity considerations complicate this policy decision. A residency necessitates aspiring teachers spend four days a week in the classroom. Horn points out, "One of the challenges of implementing this residency model approach is it can have an unintentional impact of constraining who is ultimately able to participate." She explains that some teachers-in-training may be unable to honor this time commitment because of financial or childcare concerns.
This cycle of researching, using findings to inform policy changes, and then researching more is exactly what she finds meaningful about her work. "We began this thoughtfully undertaking a grand experiment. We've held ourselves in stewardship, and we need to be alongside that doing research that rigorously tests whether or not that assumption bears out."
She credits funding for her ability to take on this work.
"Donating is an act of generosity that has multi-generational, at scale impact. UH grants open endless possibilities by seeding great ideas. UH understands that early investment in research development leads regularly to deep, meaningful return on investment – for the researcher, for the university, and most importantly, toward the societal advancements we are collectively seeking to achieve."