Bo & Josie Smith: "I don't think it would have worked to have married anyone but a die-hard Coog like myself."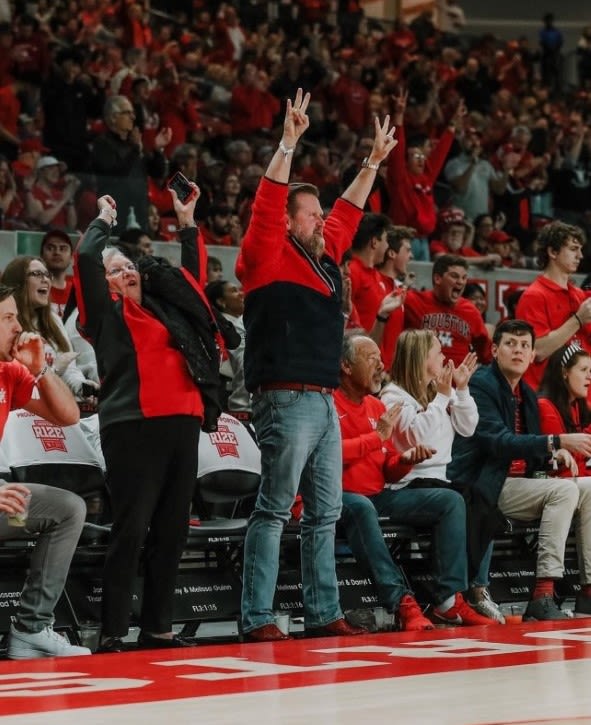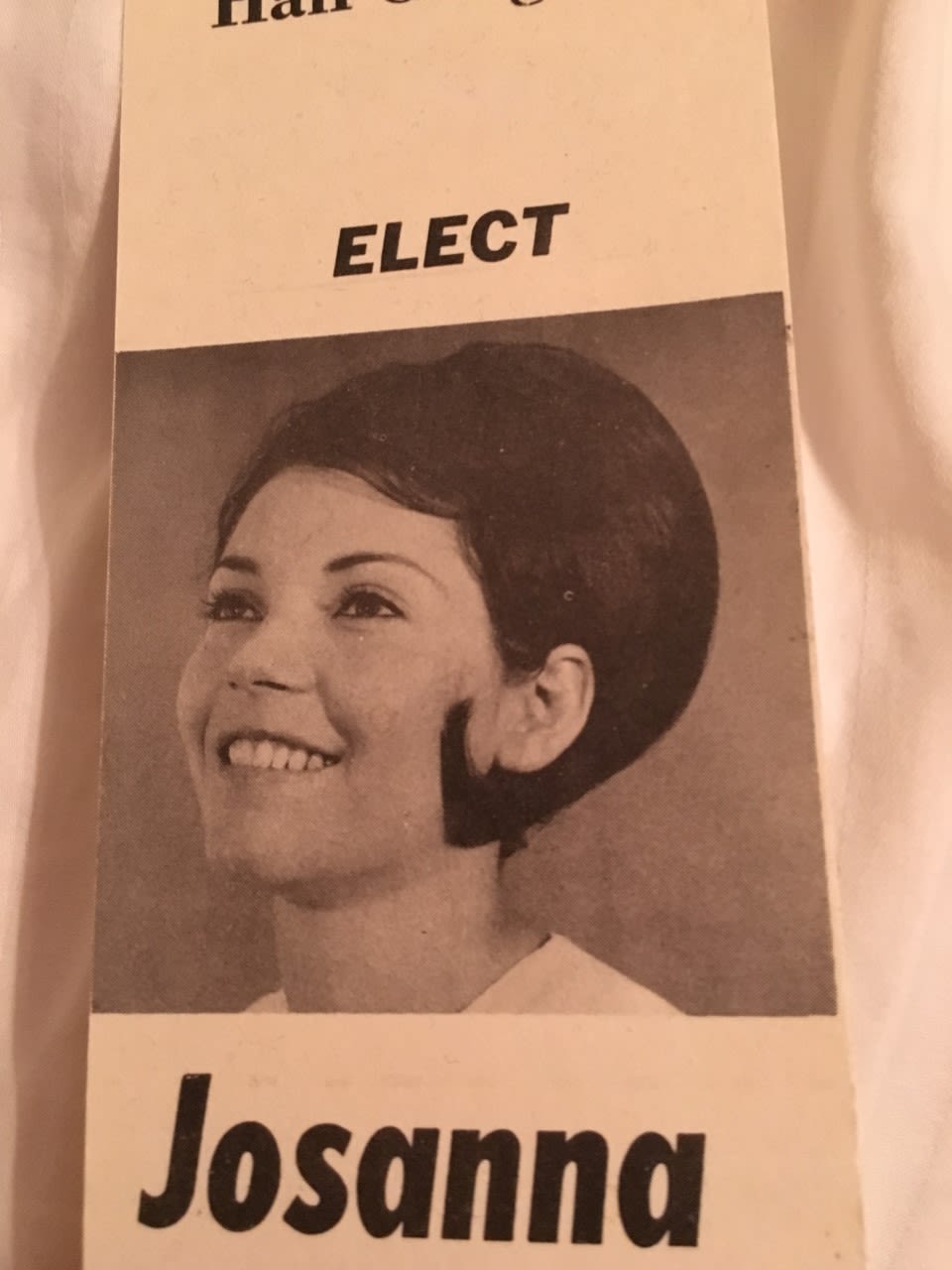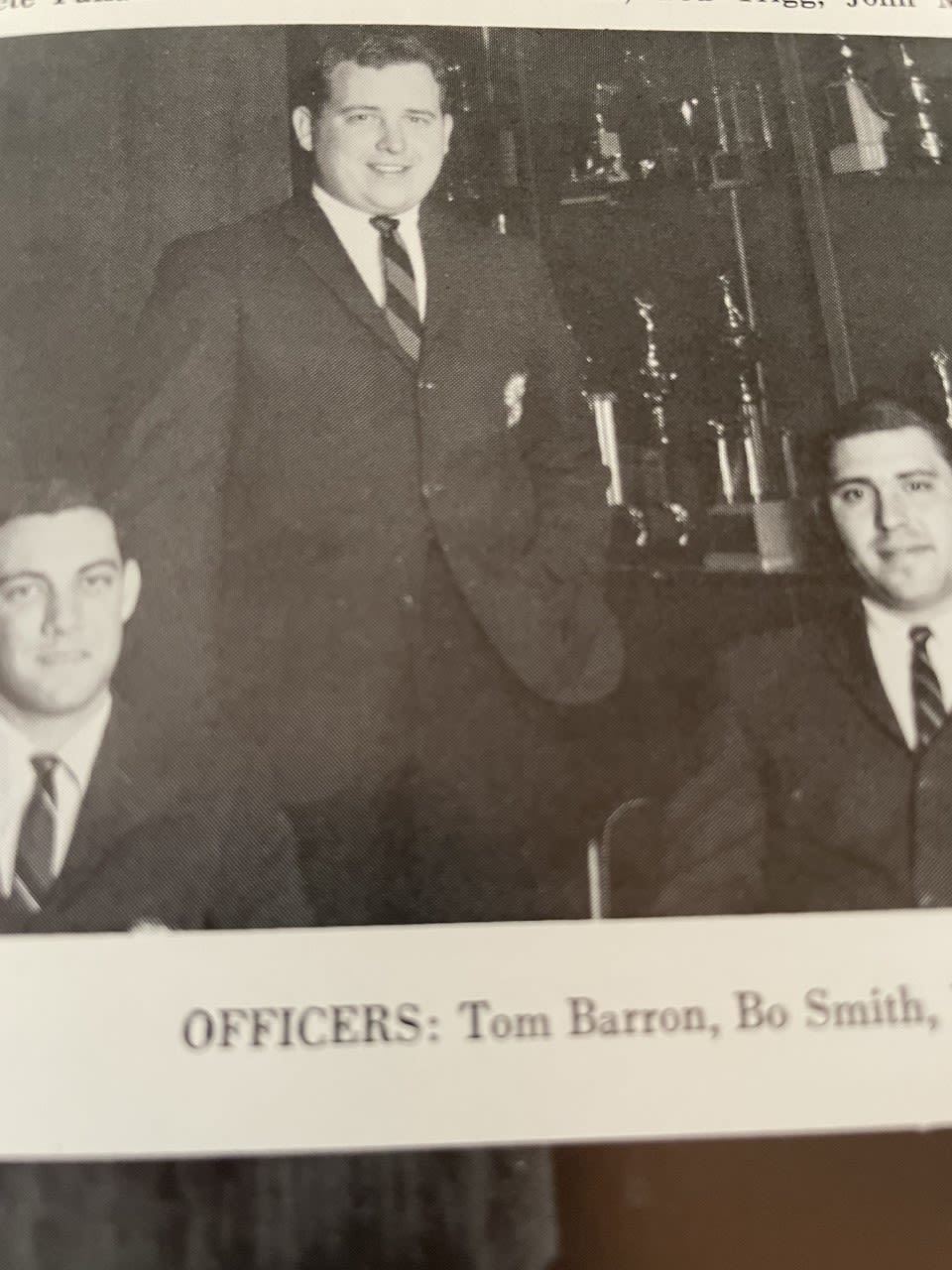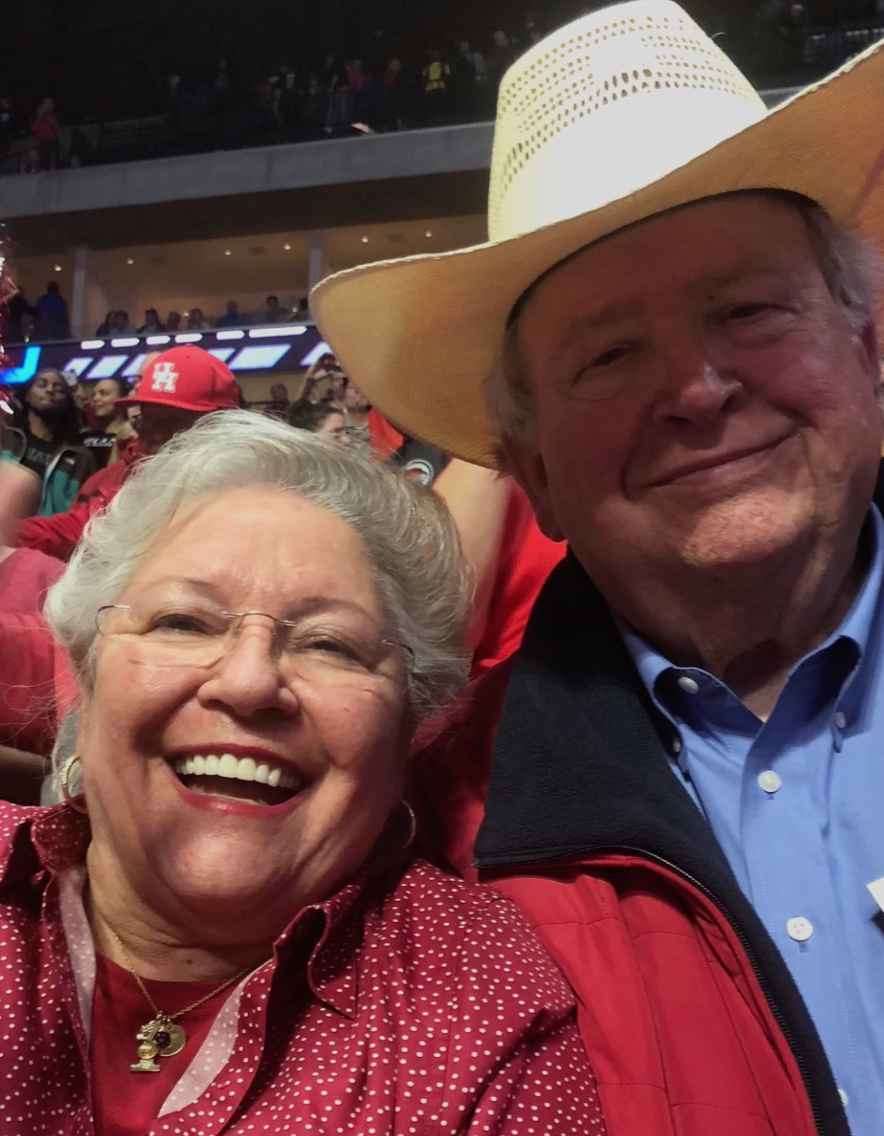 The story of how Josanna "Josie" Smith and her husband of 54 years Thad "Bo" Smith met at the University of Houston in 1964 sounds like the plot of a Hollywood romantic comedy – not only because of the fortuitous circumstances, but because of the colorful details Josie includes as she tells it. For example, she describes how back then there were no sidewalks on Cullen outside the Law Hall on the University of Houston Quad, "so high heels on an unpaved road was tough."
When Josie rang Bo on the telephone that Sunday morning in April after returning from church, her intention was to ask him as incoming president of Sigma Nu to get all of his fraternity brothers to vote for her as one of UH's new cheerleaders.
She explains the arduous process of applying for this role: "You had already survived a traumatic tryout in front of the student body of 1800 – plus, in front of judges who eliminated all but eight girls out of over 100. Afterward, half of the eight would then be elected in a three-day campaign complete with flyers and signage." She had been advised by a sorority sister that a fraternity's votes would guarantee her success. The last thing on her mind was meeting a husband.
Little did she know that Bo had a completely different impression of her phone call. He immediately invited her over to join the fraternity's keg party. She was surprised by his boldness, but hoping to secure the Sigma Nu vote, she agreed to attend. Once she entered the party, she discovered everyone else in jean shorts while she was still dressed in her "Sunday Go-To-Meeting best dress and high heels."
"I stood out like a sore thumb in my attire," she recalls.
It was only later that Bo and she figured out what led to the unexpected meeting. He had mistakenly believed Josie was a blind date that his cheerleader friend had set up for him and that he had forgotten to pick up. That was why he'd immediately asked her to come over for the keg party.
Despite this awkward first meeting, they began a romance. Josie characterizes their shared life as adventurous and exciting. "We climbed the ladder of financial success together, including a proposal of marriage from ship-to-shore radio near Kuwait to The Cougar Apartments and later 17 years living overseas."
Throughout their adventures together, the two remain committed alums of UH. Bo served on the board of Regents from 1998 until 2005. At nearly 80, Josie is the first woman to be President of the "H" Association, the non-profit organization of varsity letterwinners in NCAA-sanctioned sports sponsored by the University of Houston.
Since their time as undergraduates, the couple has seen the University transform over the years. 1963 was the first year that African American students were admitted to UH, and the first year the school integrated their athletic teams, making them one of the first Southern universities to do so. Josie remembers it all, recounting a time she was hit in the head with a whiskey bottle "because I was a White woman cheerleading for the first Black man to ever play against Ole Miss at their home stadium."
As a cheerleader, she witnessed firsthand UH transform into a top tier sports university. Initially, she and her fellow cheerleaders had to sew their own uniforms and buy their own megaphones. "The Game of the Century," a nationally broadcast 1968 NCAA basketball game between the UCLA Bruins and the UH Cougars at the Astrodome in Houston, changed everything. The Cougars unexpectedly beat the Bruins 71 – 69, ending the Bruins' 49 game winning streak.
"We became more successful than any sports program in the nation, all without our own gym and football stadium. Our coaching icons, Guy V. Lewis and Bill Yeoman, pulled off seeming miracles to get this done."
Josie was there for it all, and she cherishes her UH memories. She believes her and Bo's mutual love of their alma mater was key to their compatibility. "I don't think it would have worked for me to have married anyone but a die-hard Coog like myself. Go Coogs!"