Alumni Spotlight: Anessa Rios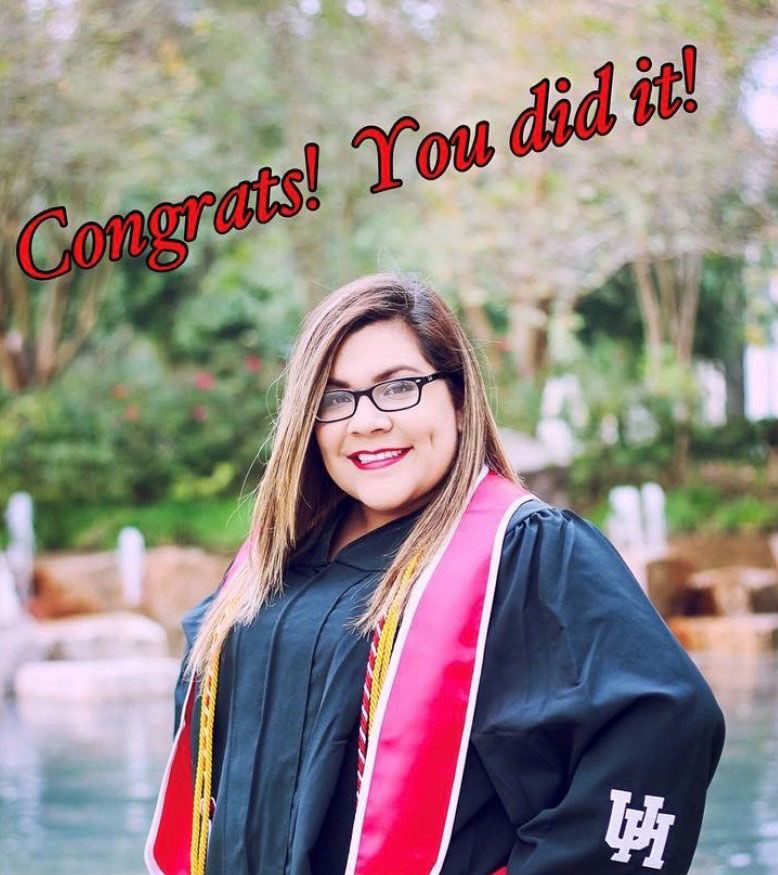 When her daughter announced she was returning home to South Houston after her freshman year at the University of Texas at Austin, Michelle Martinez admitted she was "confused and surprised."
Anessa Rios-Ezeude had been planning to attend UT from the beginning, and while she enjoyed her classes there, the campus community lacked the diversity she was accustomed to seeing while growing up in South Houston. Rios-Ezeude decided to complete her college education at the University of Houston, which is recognized for its multicultural student body.
"She just felt out of place there," Martinez recalled of her daughter's UT experience. "Coming to UH, she felt more at home."
Rios-Ezeude agreed. "There is something truly welcoming about being a part of one of the most diverse and inclusive campus communities in the country," she said.
Rios-Ezeude applied for financial assistance when she enrolled at UH. Like her two sisters, Rios-Ezeude was a first-generation college student who navigated through funding opportunities to help her pay for her education. Only separated by three years in age, the sisters' college plans would have overtaxed their family financially without support from grants, loans and scholarships.
Rios-Ezeude was grateful to receive funds to help cover her education. "There is no way I would have graduated without that support," she said. "There is no way I would have even gone to college."
Her mother also appreciated the financial assistance for her daughters. "It gives me great peace of mind that they are able to get an education, to be able to afford it," Martinez said. "Not everybody can."
Rios-Ezeude earned a bachelor's degree in communications with a public relations concentration from UH as well as her MBA from the University of Houston-Clear Lake. She is currently the University's director of Annual Giving and previously worked on campus at Houston Public Media as membership director.
Her sister Mia is also a UH graduate who is now an elementary school teacher in Pasadena. In December 2022, Rios-Ezeude's youngest sister Mariah will earn her bachelor's degree in music from the University of Texas at San Antonio.
Martinez is proud of all her daughters' educational accomplishments. "They did their part. They worked for their (financial aid), and they earned it."