Abernathy Family Starts Scholarship in Memory of Husband and Father's Generosity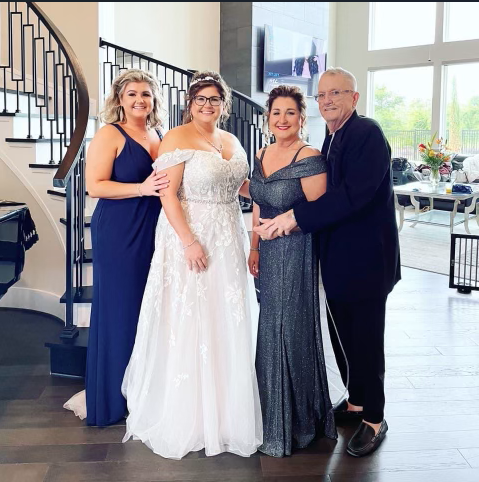 When Monique Abernathy and her daughters, Peyton Abernathy-Villarreal and Tessa Abernathy, decided to create two scholarships at the University of Houston in honor of their late husband and father, John Abernathy ('67), they knew the gift should reflect his two greatest passions: the food industry and the practice of helping others.
John dedicated his life to the business of food, an industry his family was passionate about. His father, Lewis Perry Abernathy was one of the founders of Sysco Foods. After John graduated from UH, where he majored in Business Administration with a minor in Psychology, which Tessa and Peyton said he never let them forget. He worked at Zero Foods Co. then Armour and Co. before spending over 20 years at Sysco. He met Monique in New Orleans while she was working at the company as well. They got married and raised their daughters in Louisiana until 2008 when they returned to his hometown of Houston.
His love for his work was no secret. Monique, Peyton and Tessa remember friends calling him by the nickname, "Big Daddy Meats." That was why they chose the first scholarship in John's memory to support a student in the Conrad N. Hilton College of Global Hospitality and Leadership. They hope the gift from the Abernathy Family Foundation, which also includes his sister, Lynda Topp, and son, Matthew Abernathy will help somebody who is as enthusiastic as John was about the food and restaurant business to launch their careers.
In 2019, Peyton decided to attend her father's alma mater after finishing her bachelor's and master's in biomedical science at Texas A&M, struggling to find the right job. She describes him as steadfast in his support.
"He had such grace with me when I was finding my way and he was like, 'Look, as long as you're getting where you need to go, I will support you in anything you need.'"
She chose the UH College of Nursing's one year program for students who have already completed their undergraduate studies because she appreciated the various career paths the degree made possible.
"I feel like nursing doesn't get enough credit for all of the things that you can do once you get that degree. There are school nurses. There are nurses who work on oil rigs or cruises."
Her younger sister, Tessa was also studying to be a nurse at the same time. She describes her father as extremely supportive and helpful during their coinciding nursing programs.